Coronavirus/COVID-19 in Denmark and border crossing
Information from the Danish authorities about coronavirus/COVID-19.
Danish National Police on Twitter

Rigspolitiet
rigspoliti 1h
Nu kan du få et COVID-19-pas, hvis du skal ud at rejse. Du kan bruge passet som dokumentation for en negativ COVID-19-test #politidk #covid19dk Læs mere på sundhed.dk/borger/min-sid…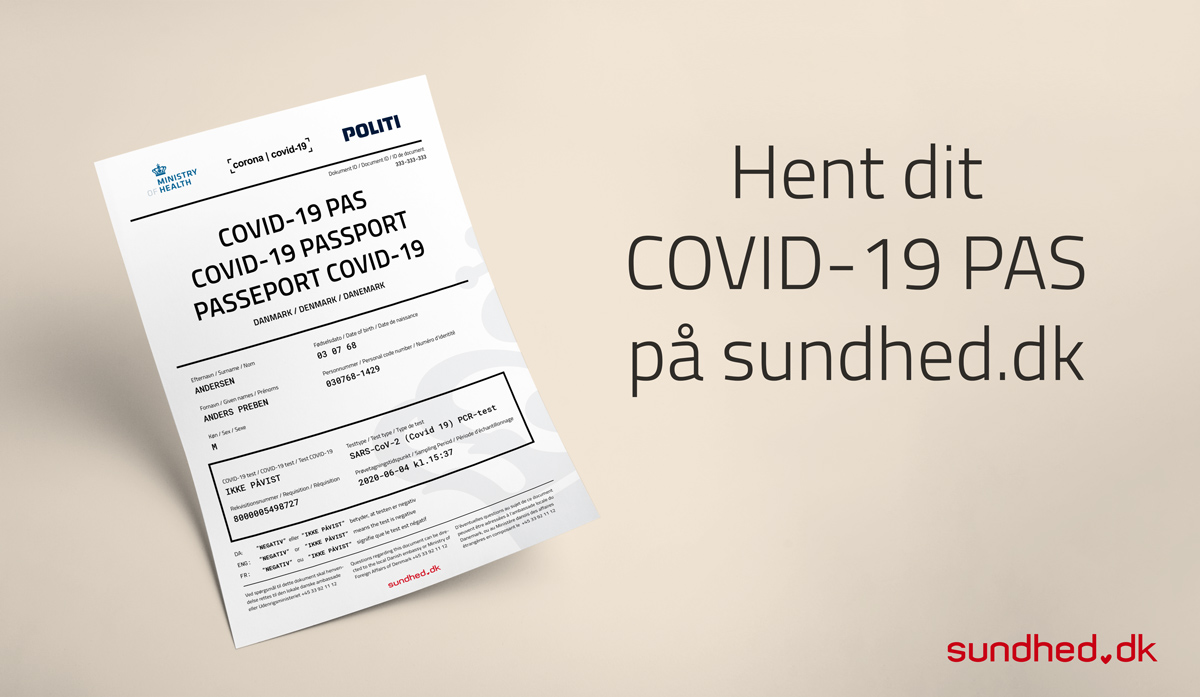 Rigspolitiet
rigspoliti 1h
@bdcreativegroup Hi We update "open countries" every Thursday. The new information regarding open countries applies by Saturday.

Rigspolitiet
rigspoliti 23h
@IngerC9 Hej Inger. Det kan vi desværre ikke sige noget om, men der må forventes ventetid ved grænsen.