North Jutland Police Immigration Centre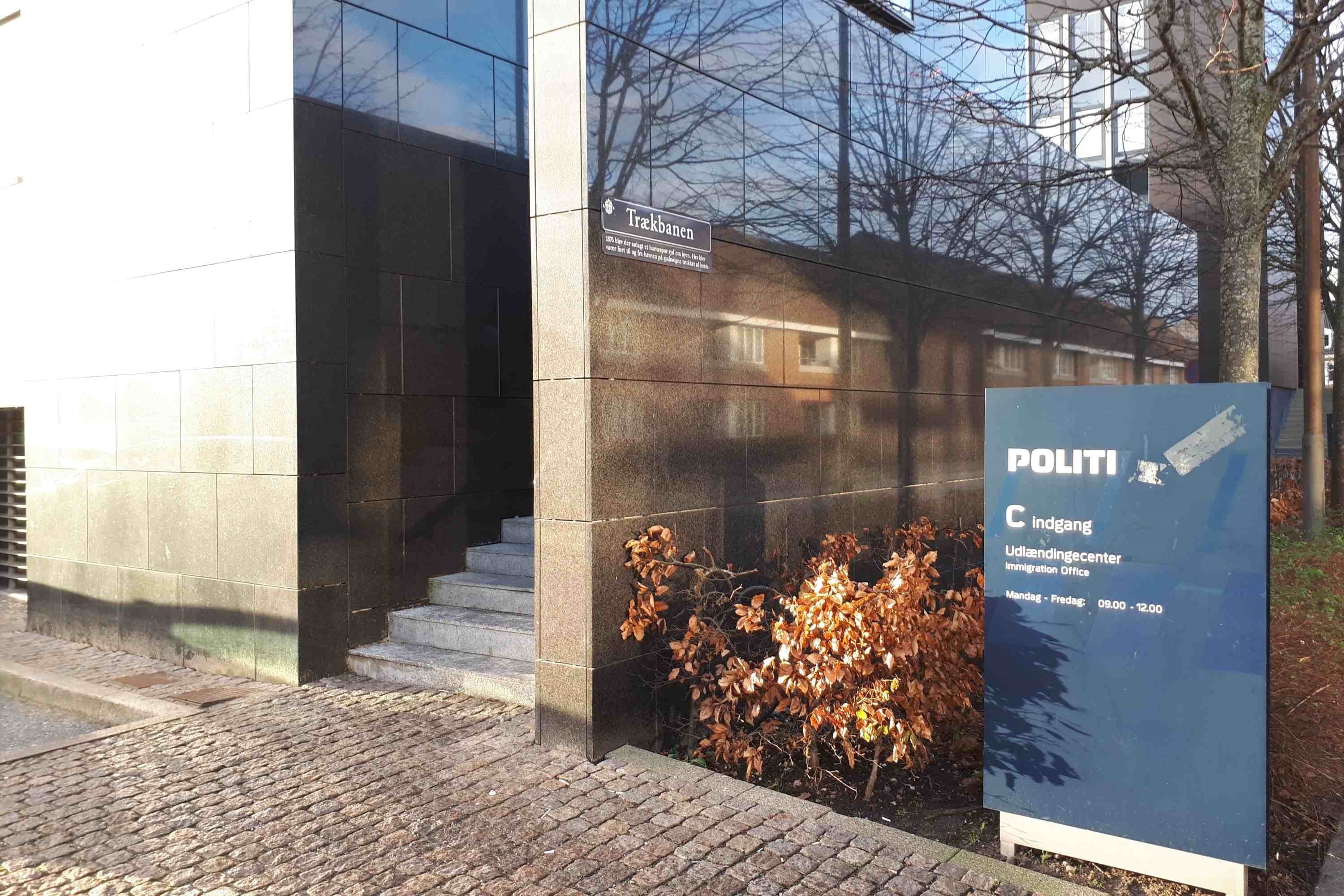 Photo: Nordjyllands Politi
Entrance from Trækbanen, Jyllandsgade 27
9000 Aalborg
Tel: (+45) 5154 1901
Email: njyl@politi.dk
Opening hours – entry by appointment only
YOU CANNOT ENTER THE IMMIGRATION OFFICE IF YOU HAVE NOT BOOKED AN APPOINTMENT IN ADVANCE.

BOOK AN APPOINTMENT TO HAVE YOUR BIOMETRIC FEATURES RECORDED

If you have submitted an application to the Immigration Service or received a letter about extension of your residence from Immigration Service and have not yet had your biometric features recorded, you must book an appointment.

On this site you can read more about how you book an appointment and what to be aware of when you appear in person at Immigration Office in Aalborg.

HOW TO BOOK AN APPOINTMENT:

When you wish to book an appointment, you must contact us by phone +45 2978 5278
The phone hours are:

Monday: 0800-0900 AM
Tuesday: 0800-0900 AM
Wednesday: 0800-0900 AM
Thursday: 0800-0900 AM
Friday: 0800-0900 AM

If your residence permit is connected with work or studies, you may contact SIRI for an appointment – you can get information on the homepage www.nyidanmark.dk

When you call us, please have your case order ID (SB-ID) ready. You received your SB-ID in connection with filling in and submitting your application – or in the letter from the Immigration Service.

HOW TO VISIT US:

You must appear in person at the appointed time at the Immigration Office in Aalborg.

You must bring the following:

- Receipt of your application with information about your SB-ID – or the letter from Immigration Service.
- ID – your passport or residence card.

To minimize the infection risk please consider the following when visiting the Immigration Office:

1. Come alone if possible (only bring your family if they also have an appointment for recording of biometric features)
2. Do not arrive earlier than 5 minutes before your appointment
3. Stay home if you have any symptoms of coronavirus (dry cough, fever, difficulty breathing)

The Immigration office at the Police closes on July 31th 2020, where Immigration Service takes over. You will get more information later on.
Telephone hours – call +45 5154 1901